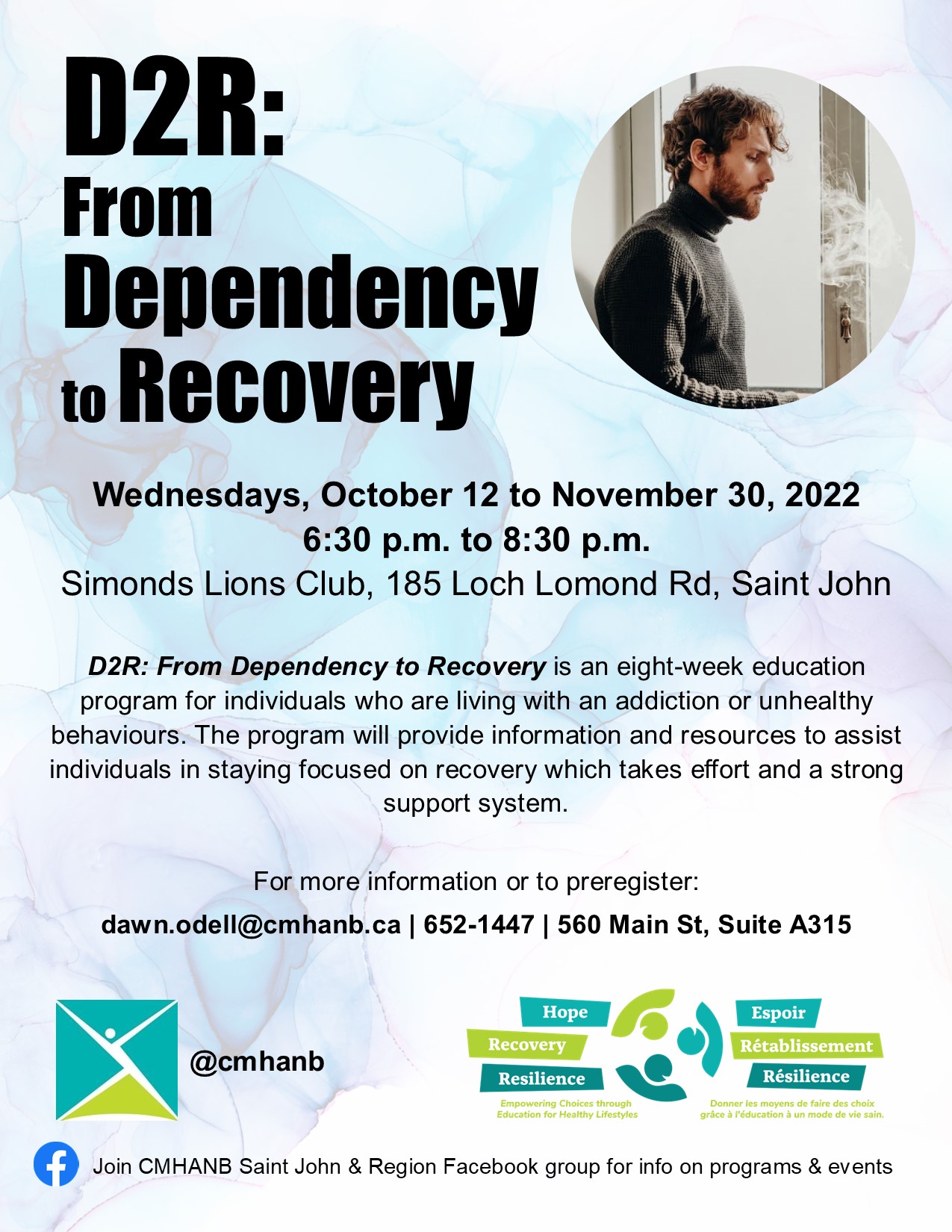 D2R: From Dependency to Recovery (Saint John)
Wednesdays, October 12 to November 30
6:30 p.m. to 8:30 p.m.
D2R: From Dependency to Recovery is an eight-week education program for individuals who are living with an addiction or unhealthy behaviours. The program will provide information and resources to assist individuals in staying focused on recovery which takes effort and a strong support system.
A trained facilitator will discuss issues that relate to addiction, including information on symptoms, treatment options, coping strategies and community resources. The aim of D2R: From Dependency to Recovery is to offer assistance as well as encouragement in a safe and relaxed atmosphere.
Click here for program brochure
Free program. Space is limited. Pre-registration is required.
Registration deadline for this program is Wednesday, October 5 at 4pm. 
For more information and how to register, please contact (506) 652-1447 or dawn.odell@cmhanb.ca
To register, please visit our Saint John office at 560 Main St, Suite A315, Saint John NB E2K 1J5
(Open Monday to Friday, 8:30 a.m. to 4:00 p.m. Call 633-1705 in advance to ensure office is open or for directions)