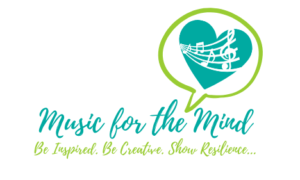 MUSIC FOR THE MIND:
MENTAL HEALTH JOURNEYS FROM SONGWRITERS THROUGHOUT NEW BRUNSWICK
For immediate release:
November 27, 2019 – The Canadian Mental Health Association of N.B., in partnership with Music•Musique NB and StudioZ Productions is embarking upon a new mental health anti-stigma awareness project call "Music for the Mind"!
Imagine, by John Lennon, is possibly one of the most iconic songs of all time. John Lennon had a vision…
"Imagine all the people living in a world of peace." "Imagine all the people sharing all the world."
He brought out a wealth of feelings worldwide with his lyrics. We like to imagine what emotions this song or other songs resonate with you! Music, no matter the genre brings up memories, evokes emotion, calms the soul and offers a release from stress.
Music for the Mind is a project that seeks lyrics in song about mental health or a personal journey with mental health. Whether a person has already penned lyrics on a piece of paper, written a full song, or is inspired to write a song about a mental health journey, we want to hear about them! Selected applicants will have the opportunity for their song or lyrics to be produced and be part of a five song EP to be released online.
A call for submissions for original lyrics and/or songs… Music for the Mind will roll out in four phases:
Call for lyrics or songs: if you are an accomplished musician, a singer/songwriter, songwriter, poet, or you just like putting words to paper, Music for the Mind wants to hear from you!
To apply, visit the CMHA of NB website: https://cmhanb.ca/music-for-the-mind/
Deadline: January 31, 2020
Selection: A panel of music industry professionals and artists will select five submissions from the applications. Selected submissions will be announced on February 28, 2020.
Production: songs will go into production with music producer Mike Oz of StudioZ Productions in the spring of 2020.
Release: during CMHA Mental Health Week May 4 – 10, 2020, the five song EP called "Music for the Mind" will be unveiled and become available to the public (more details to come).
All artists will retain the rights to their material, with permission given to CMHA of NB to promote, feature as an exhibit and/or raise funds that will aid in offering mental health programs throughout N.B.
Be inspired, be creative, show resilience… Music for the Mind!
-30-
For more information contact:


Lori Wheeler
Director of Communications, CMHA of NB
lori.wheeler@cmhanb.ca