Are your clients feeling low, stressed or anxious?
BounceBack® is a free, evidence-based cognitive behavioural therapy (CBT) program designed to assist primary care providers in providing support to adults who need help managing low mood, mild to moderate depression and anxiety, stress or worry.
It's free, there is no wait period, and no travel is required.
Help your clients choose the support that's right for them.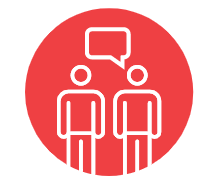 BounceBack® Coaching
A trained BounceBack® coach will help participants learn skills to improve their mental health in up to six telephone sessions over three to six months. The coach is there to help motivate and support clients as they work through a series of CBT workbooks that are personalized to their needs.
While BounceBack® coaches are working with your clients on their individual workbooks, they remain primarily under your care. The coaches will inform you if your clients have been accepted into the program and will provide you with information on their progress. They will also notify you if your clients are identified as at risk of suicide during any of the routine risk assessments completed during every telephone session.
Because coaches are not clinicians, they don't provide counselling. Coaches are extensively trained by the clinical psychologists in the delivery of the BounceBack® program. They also receive ongoing support from the clinical psychologists, who are responsible for making clinical decisions around eligibility and next steps any time a participant discloses they are at risk of suicide.
Coaching + workbooks are available in English and French.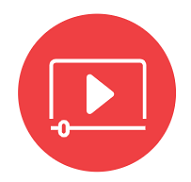 BounceBack® Today Videos
This video series provides clients with practical tips on managing mood, sleeping better, building confidence, increasing activity, problem solving and healthy living. Videos are available in English, French, Arabic, Farsi, Cantonese, Mandarin, and Punjabi. The online videos are available for your clients to watch at any time or while they are waiting for their coaching sessions to begin at: www.bouncebackvideo.ca
(using access code: bbtodaynb)
A glance at the materials
The workbooks are adaptable and flexible to meet your clients' needs. Adults can choose from over 20 workbooks or 12 short format booklets.
In addition, we have a number of BounceBack resources to help you support clients with different mental health needs:
What your colleagues are saying
"BounceBack® is a unique short-term CBT intervention delivered in a telephone coaching format for people dealing with mild to moderate depression or anxiety. It is a valuable resource that overcomes access barriers and allows me to focus on people with more severe mental illness and relationship distress. There is hardly a day when I don't make a referral to the program. The level of doctor and client satisfaction is high."
– Doctor
"Finding psychological services is very difficult, especially those that are publicly funded. BounceBack® removes the travel and cost barriers to care and makes it available for clients. All of my clients who have participated in the program have benefited and have acquired skills for managing their anxiety and depression."
– Doctor
"The CMHA BounceBack® service provides a free, convenient resource for patients, on top of medications. Patients reported improved coping strategies, and [the program] is especially appreciated by patients who do not have coverage for counselling or not able to travel to counsellors. This service is valuable, especially since it is available in multiple languages to serve the multicultural community."
– Primary care provider
"BounceBack® has provided our patients with an opportunity to learn and practice CBT with support and accountability. As a result, patients who complete the program express motivation towards change and understand how they are the catalyst. As a Family Health Team, we are grateful for this program due to limited resources in our rural community."
– Clinical social worker
Who we are
The BounceBack® team includes administrative staff and coaches who offer telephone support in both official languages.
The coaches come from a variety of backgrounds, including psychology, social work, and people with lived experience. All coaches receive extensive training by the clinical psychologists in the delivery of the BounceBack® program. They also receive ongoing support from the clinical psychologists and are regularly monitored once their formal training is completed. In addition, all team members receive training in other areas, including Youth BounceBack® training, Mental Health First Aid, cultural and LGBTQ+ competency, and trauma-informed care.