Let's introduce the Canadian Mental Health Association of New Brunswick team!
---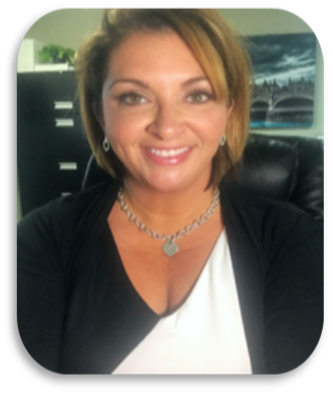 Christa Baldwin
Executive Director,
Fredericton
Bio: As a Social Worker, Christa has worked in Newfoundland, Ontario and New Brunswick for over 20 years and has never regretted her career choice. She loves being part of the CMHA of NB family which allows her to help children and adults enhance their wellness, coupled with helping people thrive in their mental illness and addiction recovery journey. Kindness is the lens she applies to all situations.
Fun Fact: Christa was born and raised in Newfoundland and two of her favourite things are belly laughs and cod tongues!
---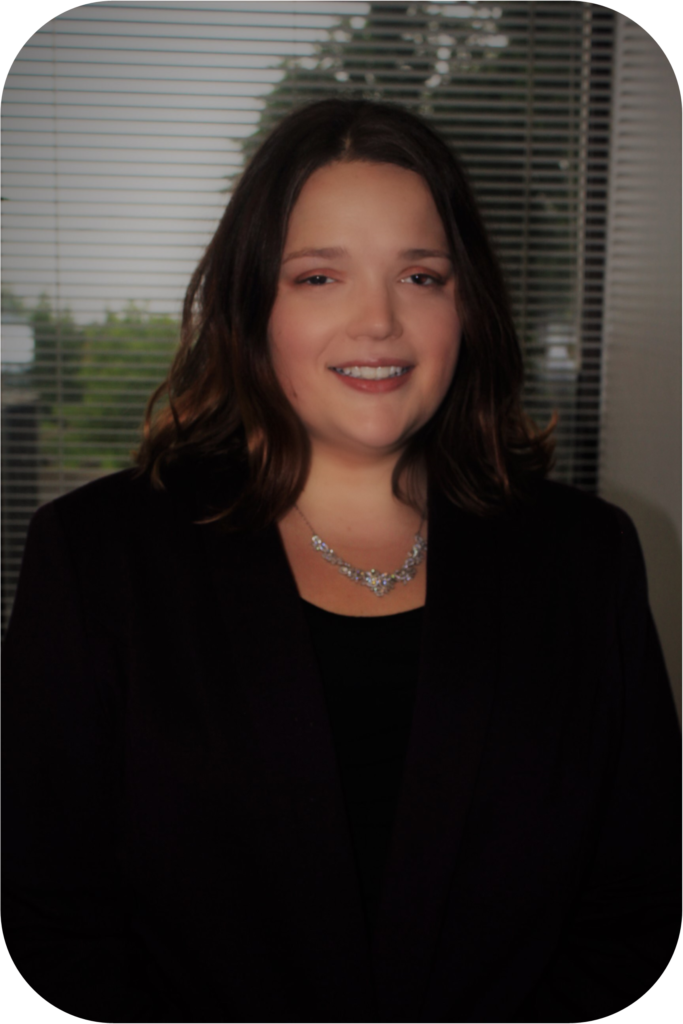 Kristen Barnes
Director of Operations,
Fredericton
Bio: Over the years, Kristen Barnes, our Director of Operations, has gained very extensive knowledge of mental health and addiction, whether it was with her work with the Canadian Mental Health Association of NB, her previous work experience, or her studies in Law in Society and Sociology at the University of New Brunswick. Kristen has spent most of her career in diverse roles within the community sector. Kristen's client-focused work ethic and passion for mental health keeps getting stronger and stronger, and one of her wishes is to people to feel comfortable to talk about mental health and mental illness.
Fun Fact: Kristen is a provincial wrestling gold medalist.
---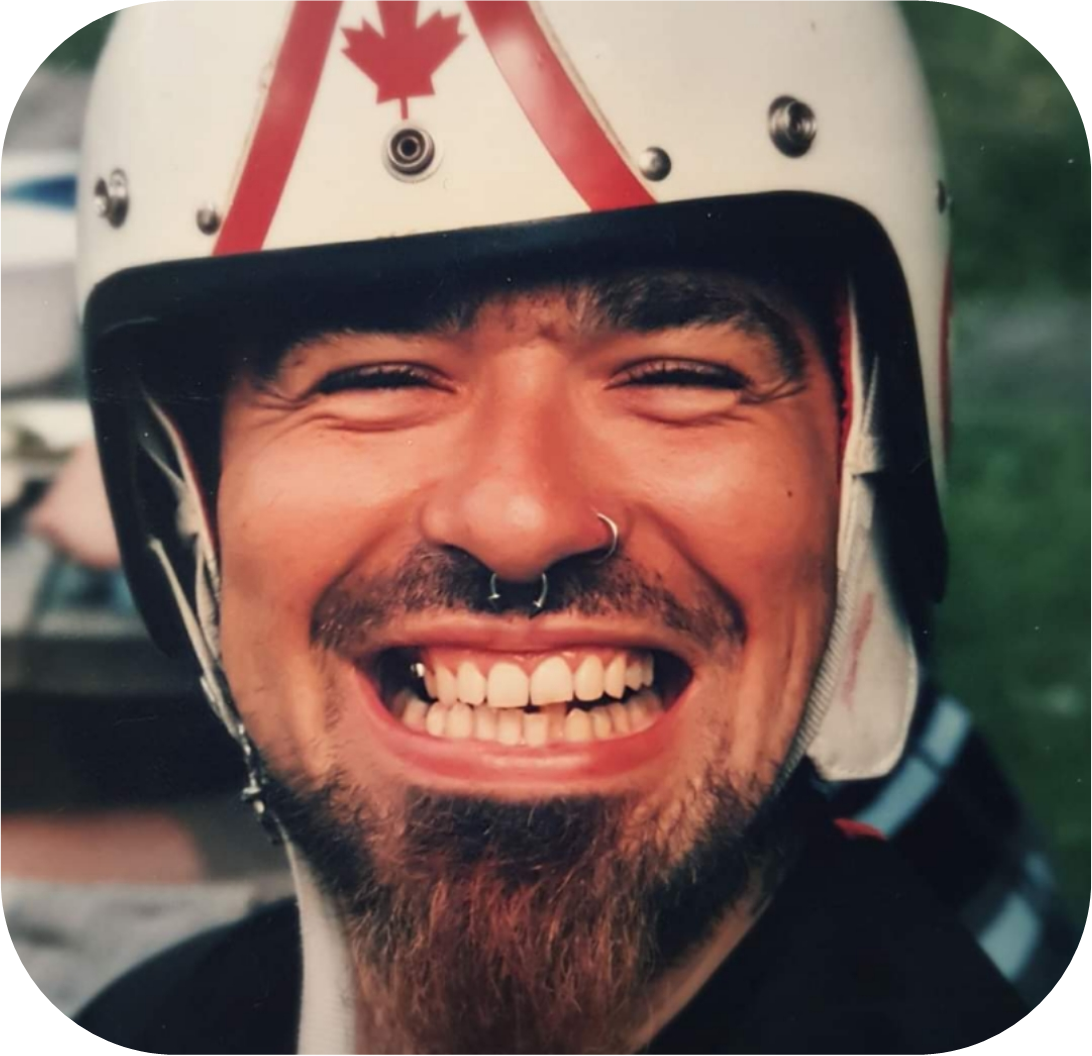 Sébastien Belzile
Community Program Coordinator, Bathurst
Bio: Sébastien is a dance and theatre trainer, focus mainly revolves around the creative process as a discipline to lead the way with the intelligence of the heart. While he was going through a serious change in his personal life four years ago – when he was diagnosed with alpha-1 antitrypsin deficiency, a genetic condition that can cause serious lung or liver disease – he had to unite and make every effort to heal. Yoga and Qigong, two very ancient practices, both of which encompass a deep understanding of the human body and the most effective ways to recover naturally, seemed like a good start. But like a cat, Sébastien, aka Sébö (his artist name), had 9 lives. He joined CMHA of NB as the Community Program Coordinator for Zones 6 and 7.
Fun Fact: Sébastien is passionate about cooking. When has space outside to play with, he likes to grow a few vegetables, some of which are exceptionally hot, like the Trinidad Scorpion Butch T, having been tested in a laboratory at the impressive number of 1.5 million on the Scoville scale. He also designed his very own hot sauce called Djab (with the same pepper) that he and his close friends could enjoy.
---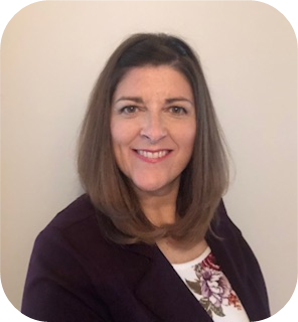 Lisa Cheney
Community Program Coordinator,
Charlotte County
Bio: Lisa's love of people and passion for healthy communities has brought her to the Community Education Coordinator position with CMHA of NB. In her previous years she enjoyed being the facilitator of pre and post natal programs, mentoring the local high school and supply teaching. She continues to share her passion through the promotion of mental health for all.
Fun Fact: Lisa enjoys travelling down roads she's never been before. Never know what you might find!
---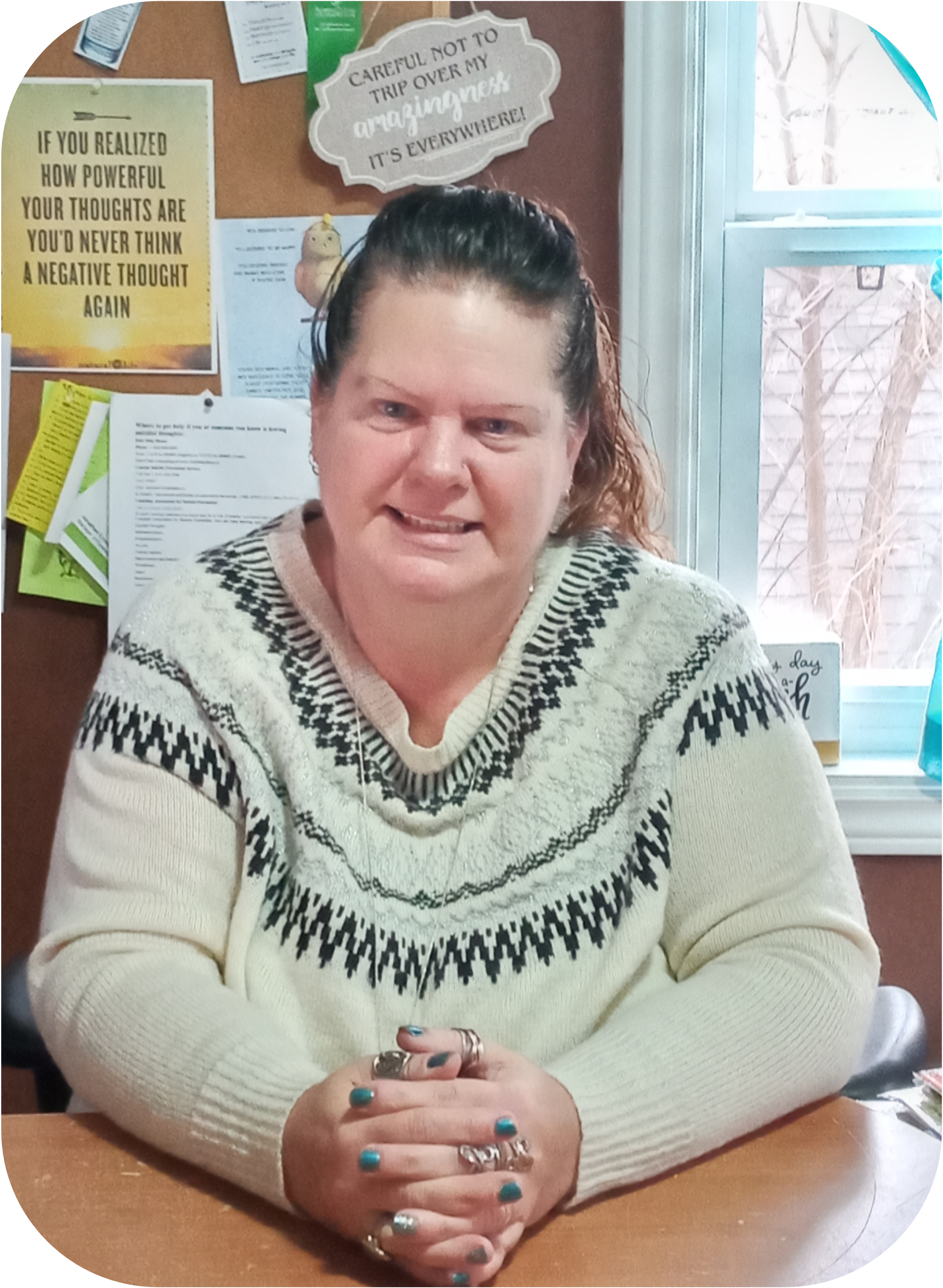 Martha Chown
Community Program Coordinator,
Sussex
Bio: Before working for CMHA of NB, Martha worked as a Certified Peer Support for Sussex Addictions Mental Health. As a person living with mental illness, she draws from her own experience to help community members improve their own mental health. Martha loves working for CMHA of NB as it keeps her on point with her own journey to wellness.
Fun Fact: Martha collects rolling pins and has 2072 to date!
---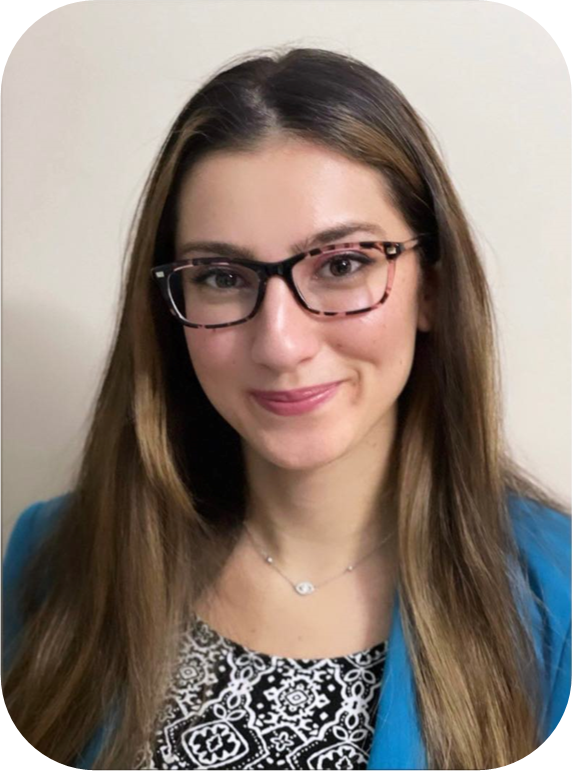 Dima Devana
BounceBack Program Manager, Fredericton
Bio: Dima holds a Bachelor's Degree with a major in Psychology and minor in Cognitive Neuroscience and she is currently enrolled in the Masters of Education in Counselling Psychology program at the University of New Brunswick. Dima witnessed first-hand the stigma around mental health that many people face, including newcomers when she worked with newcomers from all walks of life. She is excited to be working at a highly reputable and prestigious organization like CMHA of NB to help end the stigma around mental health and make a positive impact in the community.
Fun fact: Dima is passionate about educating and encouraging the world about the importance of practicing self-care to prevent burnout, so she delivered a TEDx Talk in 2017 about the value of self-care.
---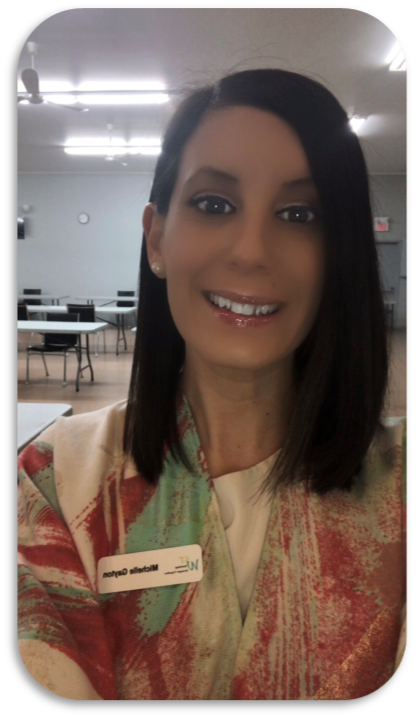 Michelle Deveau
Employment Counsellor,
Working: Stronger Together,
St. George
Bio: Michelle graduated from St. Thomas University in 2006 with a Bachelor of Arts Degree. She began her career with the New Brunswick Association for Community Living as an employment facilitator for individuals with intellectual disabilities. Continuing with her love for non-profit organizations, Michelle graciously accepted an Employment Counsellor position with CMHA of NB in 2014. Michelle assists clients with different employment barriers to find meaningful and sustainable employment. She find working in the mental health field very rewarding and enjoys volunteering and giving back to the community!
Fun Fact: May 2018, Michelle was elected on the St. George Town Council; where she currently holds the Economic Development portfolio.
---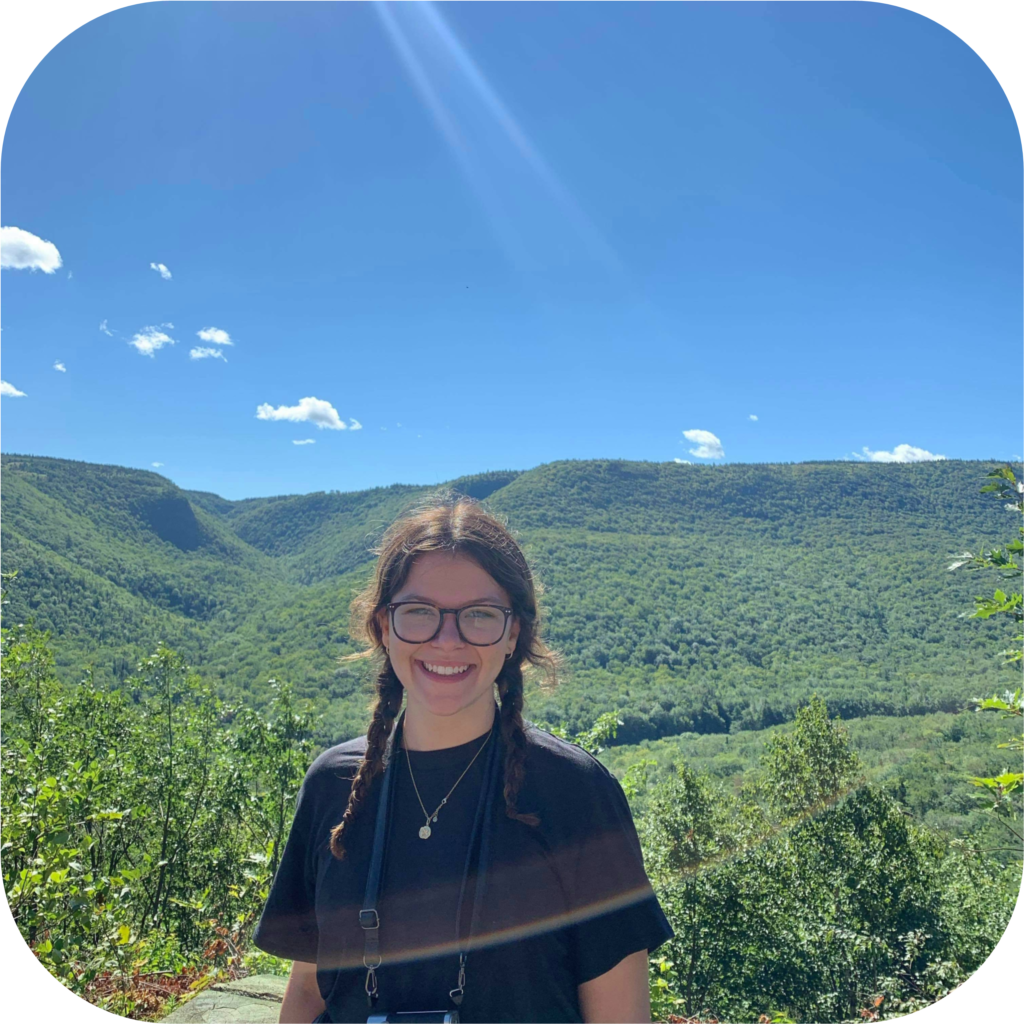 Jordan Farquharson
Community Relations Coordinator,
Moncton
Bio: When Jordan saw an opening at CMHA of NB, she knew it was meant to be. Finding a career where mental health is prioritized and celebrated was exactly what she was searching for. After being diagnosed with Generalized Anxiety Disorder during her time at university, Jordan has made it her mission to be genuine and candid when it comes to speaking up about mental health to help break the stigma. Fueled by her passion for mental health and driven by her creativity, she now calls CMHA of NB "home". In her position as Community Relations Coordinator, she enjoys working on social media posts, creating graphics, and connecting with the community.
Fun Fact: Jordan loves being outside – hiking, camping, and kayaking are her favourite kinds of adventures. Someday, she would love to travel to see the Fjords of Norway. On days when she can't be outside, she can found playing video games, trying new recipes, or playing bass guitar.
---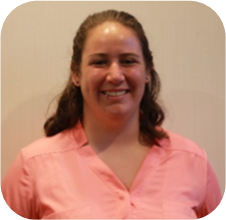 Corey Ferguson
Community Program Coordinator, Fredericton
Bio: Corey (originally from Nova Scotia) attended St. Thomas University and played varsity rugby for four years, winning an ACAA Championship in her final season. During her time at STU she struggled with mental health challenges which interfered with academic, social and personal functioning, culminating in two separate hospitalizations. She has almost 5 years of front-line client-based work experience, including four years working for Youth Impact as a residential counsellor for youth with emotional and behavioural challenges. In 2014, Corey graduated iwth a BA (majors Psychology & Criminology, minor Sociology) then joined CMHA of NB that same year. Her work with CMHA of NB has allowed her to use her personal experience and passion to engage and educate communities about mental wellness/ illness. For Corey, recovery is an everyday effort to not only manage her symptoms but more importantly to build her mental wellness, one piece at a time.
Fun Fact: She enjoys sports, volunteering with the Special Olympics, and quiet time at home reading or baking.
---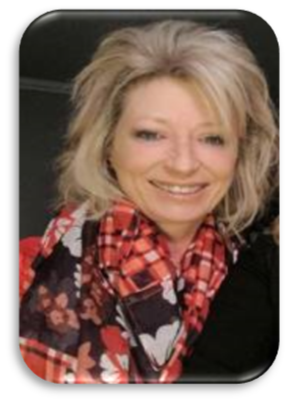 Diana Gregory
Senior Community Relations Coordinator, Moncton
Bio: After living in England for 14 years and working for the Child and Adolescent Mental Health, Diana decided it was time to return to her Canadian roots and have been working for Canadian Mental Health Association of NB Moncton office for the past 12 years. Diana has a great passion for mental health and for individuals to receive all the help they need to be healthy in mind, body and soul and free of judgement.
Fun Fact: "The harder I try to look poised and sophisticated I get reminded so very quickly that I can be a bit of a clutz and can trip over a simple paper clip. I really enjoy playing tennis, but I can also be found being a couch potato."
---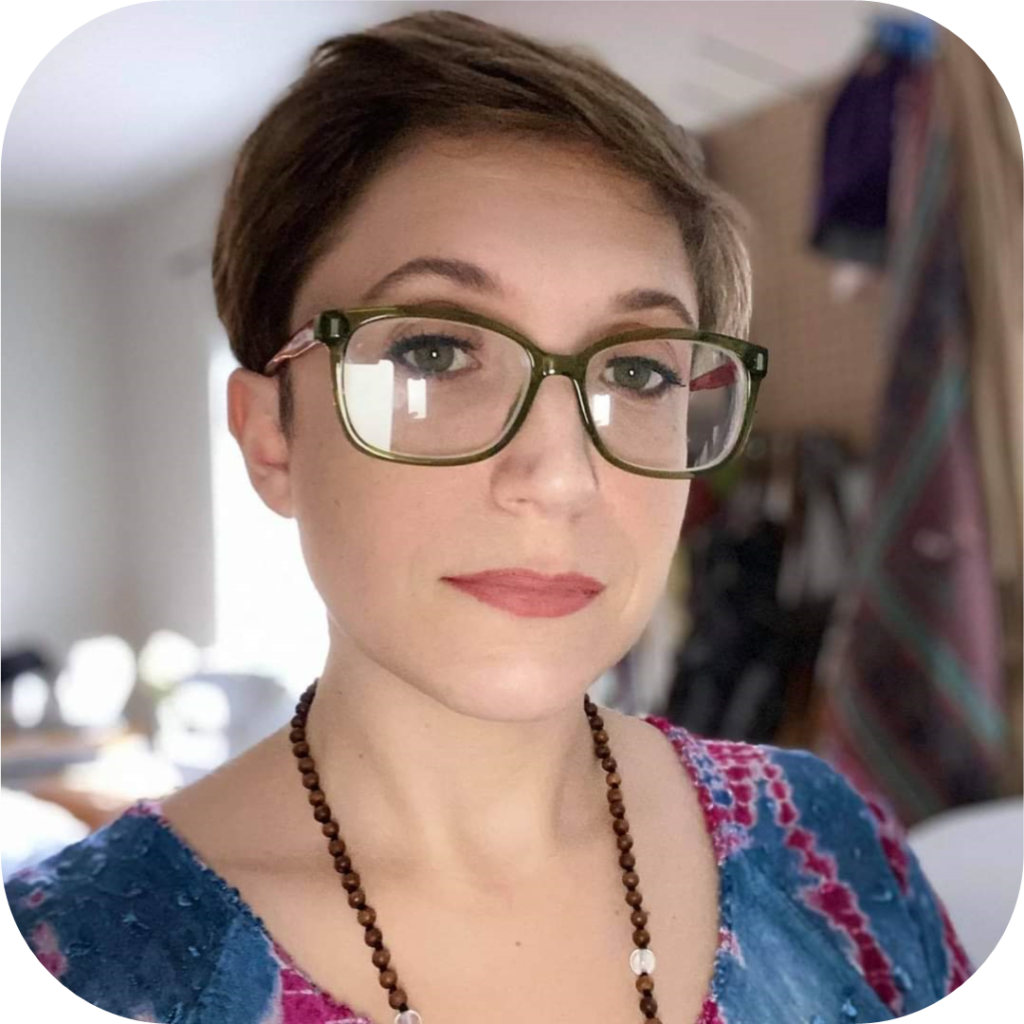 Isabelle Hébert
Peer Support Consultant,
Bathurst
Bio: After working a few summers at her local activity center, while preparing for a degree in biotechnology, Isabelle opted for a career with CMHA of NB. Witnessing how much her past struggles with mental illness helped others prosper gave her the motivation she needed to change fields.
Fun Facts: Isabelle collects ties and lipsticks. Her biggest dreams are to live in a van and become a funeral singer.
---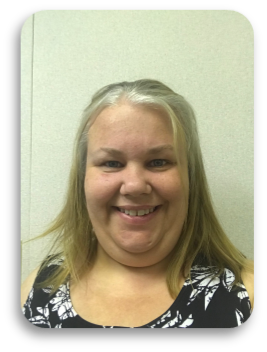 Marie-Cécile Léger
Community Program Coordinator,
Shediac and Kent area
Bio: Marie-Cécile has always been passionate for mental health. Struggling herself at times, she wants everyone that is affected by mental health to know that recovery is possible. Marie-Cécile has worked in the mental health field for the past 18 years in different settings such as Provincial Child and Adolescent Psychiatric Unit and the Community Mental Health Center as a Human Service Counselor. She has worked with children, youth, and adults. Marie-Cécile loves educating people on mental health and mental illnesses, hoping one day we will be talking about mental health just like we talk about physical health. Marie-Cécile loves her job and loves meeting new people.If you see her in the community go say hi, you will quickly see that she is very approachable person that loves to help.
Fun Fact: Marie-Cécile enjoys spending time with her family. She also enjoys volunteering for the Air Cadet program at the 763 Bouctouche Squadron.
---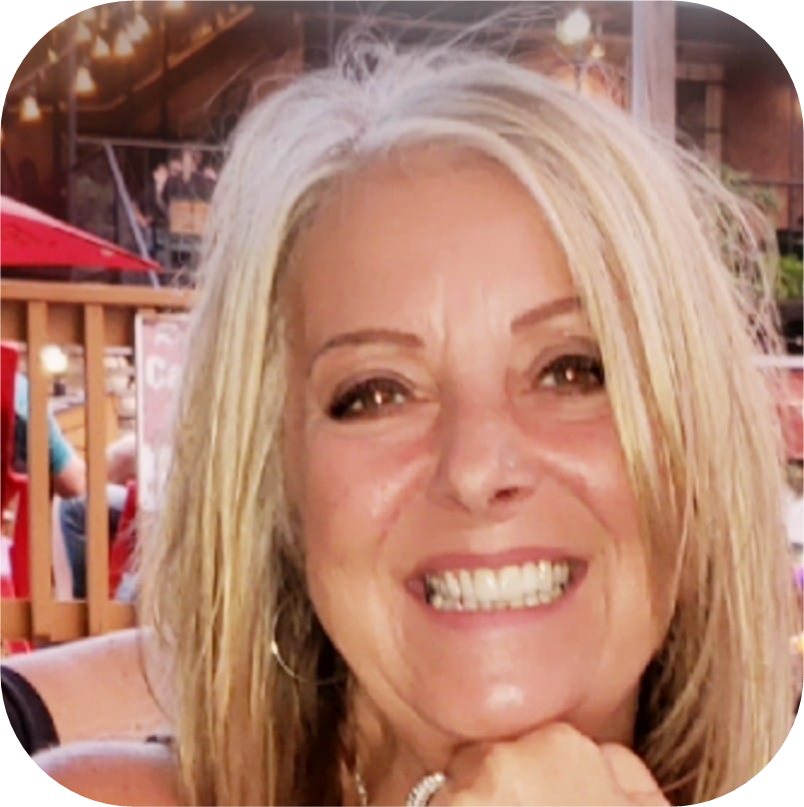 Connie Locke
Executive Assistant, Fredericton
Bio: Straight from Newfoundland, Connie brought her knowledge and hard working skills to the benefit of the Canadian Mental Health Association of NB. Connie is our Executive Assistant. Through thick and thin, she always ties us up together and never fails to make you laugh. She developed a passion for mental health and wishes to help people get through their tough times.
Fun Fact: Connie naturally wakes up around 2 a.m. every morning… while most people are going to bed!
---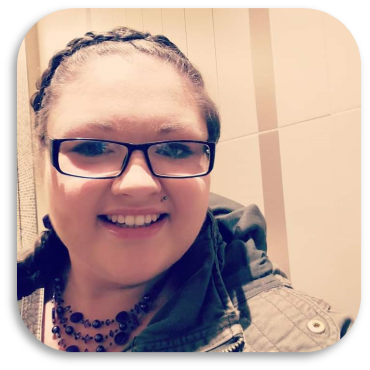 Kaitee MacDougall
Community Program Coordinator, Woodstock
Bio: As a person living with mental illness, Kaitee has learned how valuable mental health services in the community and has realized that her purpose is to help others on their journey to recovery. She calls CMHA her "dream job" because not only has she been able to help others heal, but she is learning and growing so much through her job.
Fun Fact: Kaitee played for an American / Canadian Football team in Middle School and was the only girl on her team and was nicknamed the Tackling Machine.
---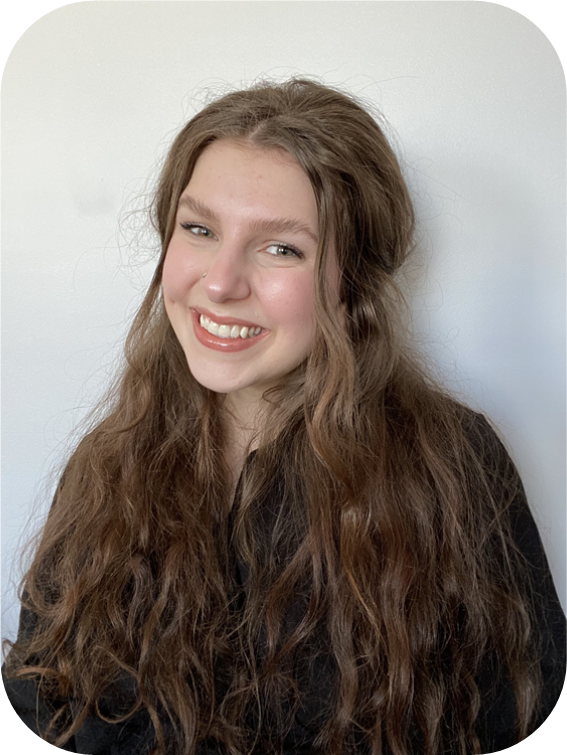 Chloe McKenzie
BounceBack Peer Navigator,
Fredericton
Bio: Chloe graduated from St. Thomas University in May 2020 with her Bachelor of Arts in Criminology with a minor in Psychology. Before jointing CMHA of NB, she worked as a Commissionaire for a year, before realizing her passions lay elsewhere and accepting her position as Peer Navigator for the BounceBack program in March 2021. She is very passionate about ending the stigma around mental health and finds her job incredibly rewarding.
Fun Fact: She does her best work with her headphones in, listening to music (usually on full volume, sorry eardrums) and dancing in her chair while she types. She's also studying for her LSATs with the hopes of eventually becoming a defense attorney, helping those who need it the most.
---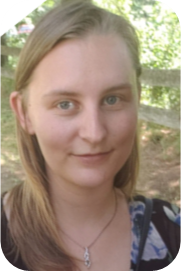 Nicole McLean
Community Relations Coordinator,
Saint John
Bio: With a diploma from NBCC, Nicole has worked in government, private sector, and hospitality before finding Canadian Mental Health Association of NB in 2017. Nicole experienced social anxiety growing up into early adulthood. By practicing coping strategies and challenging herself she is able to overcome and now has a position at CMHA of NB that provides numerous opportunities to connect with people in the Saint John community about their mental health.
Fun Fact: Nicole creates and knits her own graphic knitting patterns – making hats, wall art and sweaters.
---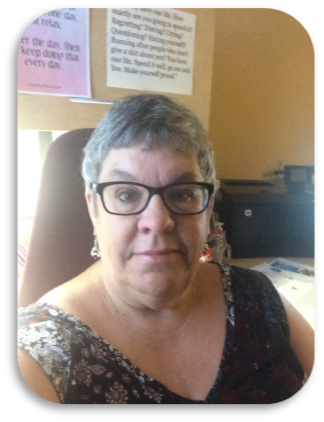 Denise Miller
Community Program Coordinator,
Westmorland and Albert Counties
Bio: Denise has enjoyed working in the non-profit sector for over 25 years and the last 13 being with CMHA of NB. Having had a mental health issue over the past few years has helped develop her passion for mental health. She still gets up each day to say "I get to go to work" rather than "I have to go to work".
Fun Fact: "I love to do genealogy. I have gone back hundreds of years for both sides of the family. I even found a notorious pirate in my ancestors."
---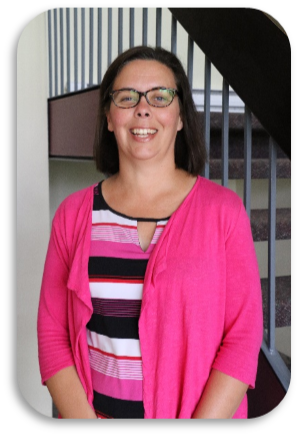 Dawn O'Dell
Community Program Coordinator,
Saint John
Bio: Since 2009, Dawn has been providing public education and awareness initiatives promoting mental wellness and supporting individuals experiencing mental illness. As a community liaison with a diverse group of stakeholders, mental health experts and funders Dawn creates a more comprehensive information and referral system for individuals within the greater Saint John area.
Fun Fact: Dawn enjoys curling and giving back to her community!
---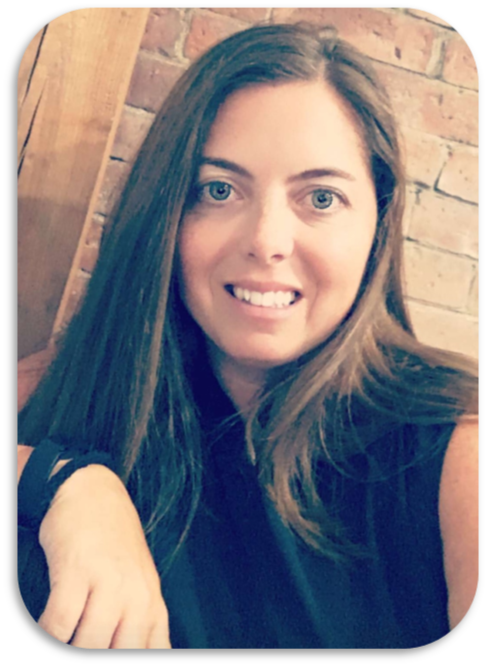 Jennifer Price
Employment Counsellor,
Working: Stronger Together,
St. Stephen
Bio: Jennifer is a graduate from University of New Brunswick with a Major in Psychology. She has worked in the field of employment counselling for 16 years and provides employment related services to persons living with disabilities. Jennifer is client-focused and extremely passionate about helping individuals navigate their educational or employment goals and empowering them to maximize their potential.
Fun Fact: Jennifer loves to spend time with family at their cottage on Lake Utopia.
---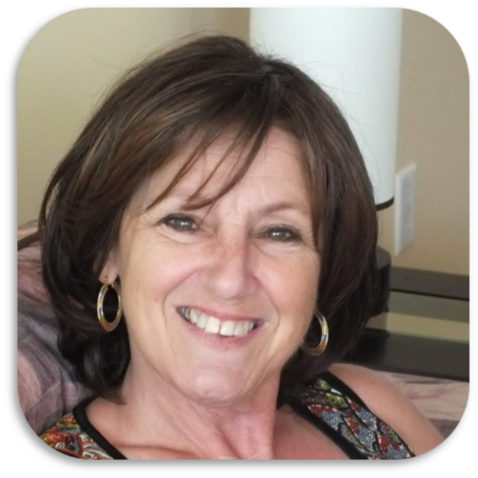 Lucie Robichaud
Community Program Coordinator,
Shippagan
Bio: During Lucie's teenage years, Lucie met people with mental illness, whether they were friends, acquaintances, etc. During her studies, she felt that she could bring something to people living with mental illness on a daily basis. Lucie has worked with children with special needs with Social Development, in the psychiatric hospital as a psychiatric care worker and subsequently for the reintegration of psychiatric patients into the community. She loved this job and when the Canadian Mental Health Association Regional Community Worker told her about the organization, Lucie developed a CMHA branch in her area. The day the RCW position was released in the Acadian Peninsula, she jumped at the chance to get the position that she's had now held for 33 years.
Quote from Lucie: "Loving your job from the first day and even more… for I know my job better now than at the very beginning, is a privilege. I am happy to be part of the great CMHA team and I look forward to staying for many more years."
---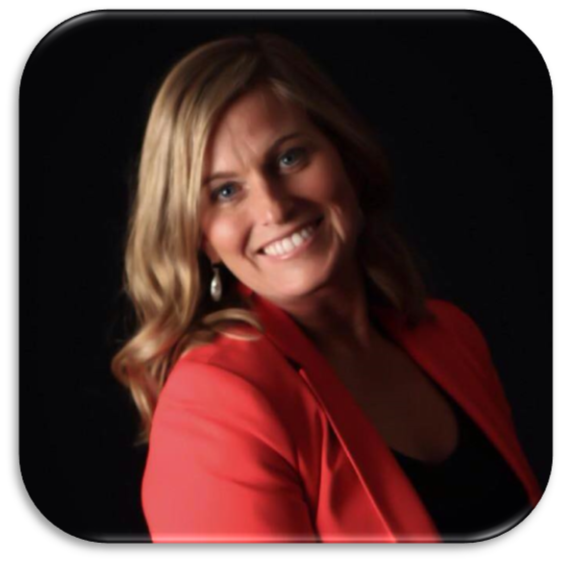 Kimberly Somerville
Director of Finance and Human Resources,
Fredericton
Bio: Kimberly has been a valuable staff member of CMHA of NB since 2000. Kimberly's passion and dedication for making a difference for others is evident through every aspect of her job. Currently, as the Director of Finance and Human Resources, she provides leadership, guidance, and support to staff across the province, in addition to managing the financial aspects of our organization. Kimberly has been a champion for wellness and inspires others through her commitment to grow wellness within the workplace and for herself personally.
Fun Fact: Kimberly is an outdoors enthusiast. From growing her own vegetable garden, to hiking, camping, and many other adventures.
---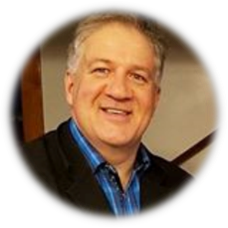 Jean-Paul Soucy
Community Program Coordinator,
Grand Falls
Bio: Over the years, Jean-Paul has gained diversified work experiences in roles such as an administrator, entrepreneur, cultural and community agent for the school district, healthcare customer service in nursing homes, and a career of more than 20 years in provincial and federal politics. His professional experience in politics allowed him to participate in international sessions in France, England, Scotland, Madagascar, Burkina Faso, and Romania, to name a few. He graduated from l'École Grand-Rivière de Saint-Léonard. He has a Bachelor's Degree with a concentration in Philosophy, French Literature, and Religious Sciences at Université de Moncton and a diploma in Missionary Cooperation, Spanish Second Language from Séminaire Saint-Augustin in Québec and at Luque in Paraguay.
Fun Fact: Jean-Paul (JP) is in love with fishing and likes to decorate his house and have open house parties. If you meet JP, ask him to see what socks he's wearing today.
---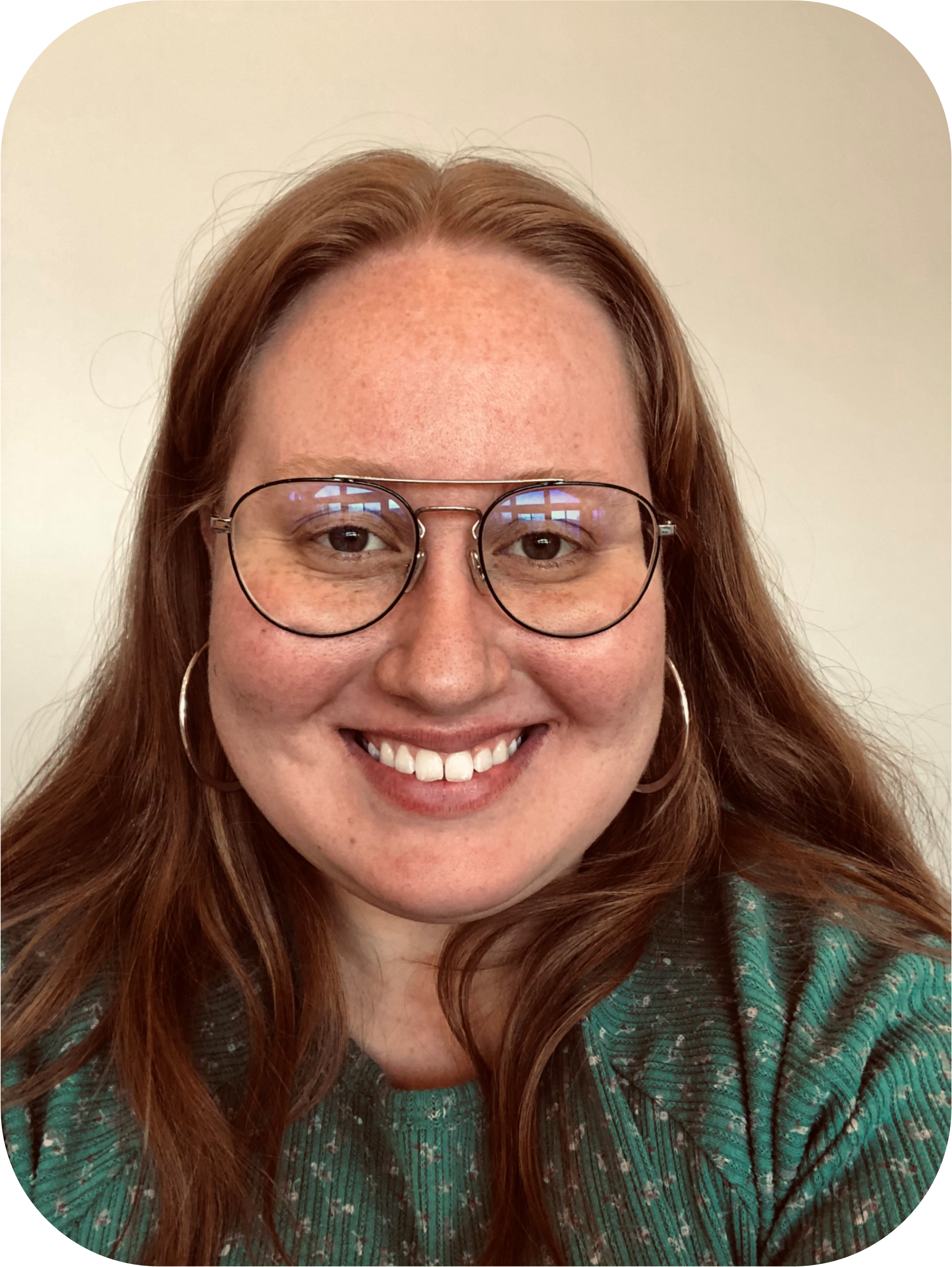 Emma St. Onge
BounceBack Coach,
Fredericton
Bio: Emma graduated from St. Thomas University with a Bachelor of Arts in Psychology and a minor in French. Overcoming various obstacles and living with a mental illness has allowed Emma to gain and share valuable tools and resources for New Brunswickers. With a passion for mental health, Emma is eager to help others overcome various mental health concerns and provide individuals with mental health support through the BounceBack program.
Fun Fact: Emma has been a volunteer coach with Special Olympics New Brunswick for 5 years and counting.
---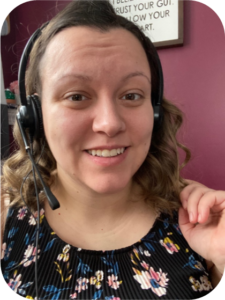 Brittany Tabor
BounceBack Coach,
Fredericton
Bio: Brittany graduated from UNB with a BA in Psychology and double minor in Sociology and Biology. In 2014, she received a BSW from Dalhousie University and focused on Mental Health, Addictions, and (dis)Ability. Her passion to help others has provided her many opportunities within the University Residence, CHIMO Helpline, and Social Development. Being a mother of a wonderful son, she has been focusing on learning more about postpartum and childhood mental health. Brittany believes that children are the future and creating an environment safe for them to express emotions can create a future that is stigma free!
Fun Fact: Brittany loves to cook and try new recipes. She loves sharing her culture through food and learning about others.
---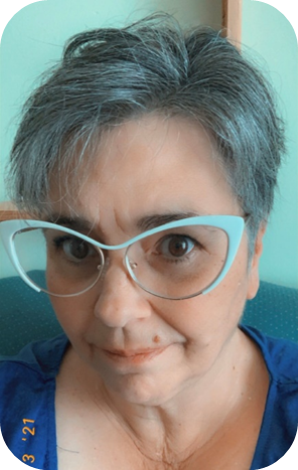 Natalie Thibeau-Rector
Community Program Coordinator,
Miramichi
Bio: Natalie has worked in the mental health field for the past 13 years and has been with CMHA of NB since 2019. For the first 11 years, she worked on the mental illness side of the mental health spectrum and always believed that recovery was the end goal. She is a strong believer in the benefits of good mental health for all and that good mental health is a key component for good health period.
Fun Fact: Creative endeavours fuel her passions, everything from oil painting to singing is what she loves to do.
---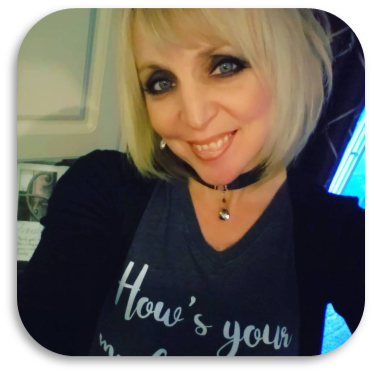 Lori Wheeler
Director of Communications,
Fredericton
Bio: After a long and culturally rewarding career at CBC, Lori came to her, what she calls, "Home" job. After a couple of journeys with situational mental health conditions, she developed a passion for mental health and is honored to be working with the Canadian Mental Health Association of NB helping to put an end to the stigma surrounding mental health.
Fun Fact: Lori and her husband Jeff did a reality TV show called "Trading Places" where they traded lives with a couple from Winnipeg. Lori had a very brief "career" as a cheerleader for the football team the Winnipeg Blue Bombers!
---
Lauren White
Provincial Peer Support Consultant,
Campbellton
Bio: Following many years of education at both St. Thomas University and the University of Maine, Lauren came to CMHA with a passion to help others. Lauren has lived with mental illness for several years and it is this lived experience that has influenced her to dedicate herself to the support of others. Lauren is passionate about supporting one another through our recovery journey and the inclusion of all within the community.
Fun Fact: Lauren loves all dogs and her dream is to one day open a rescue shelter.
---