---
Mitchell Goodine
May 2, 2021, 7:30 p.m.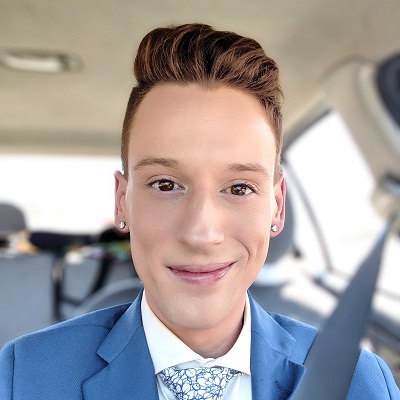 Mental Health Advocate | Performer
Born in Tilley, NB and moving to Fredericton for university Mitchell Goodine soon discovered the road of mental health and wellness and the role it had for him.
Advocacy through performances and public speaking Mitchell highlights the importance of one's mental health though his personal experience of conversion therapy techniques, suicide, emotional intensity disorder & self care and coping strategies.
Register for this FREE event:
https://us06web.zoom.us/webinar/register/WN_aCbgl-DcQA235lCknt67MA
---
Jessica Holmes
May 3, 2021, 7:30 p.m.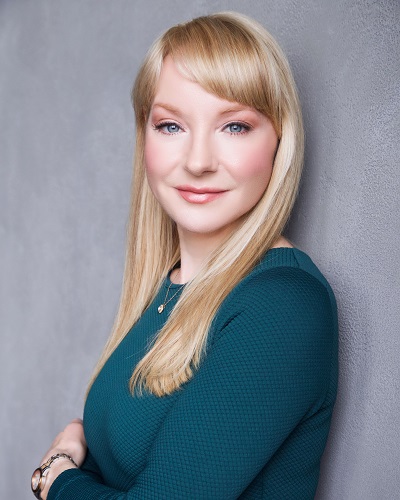 Celebrated Comedian | Author | Mental Health Advocate
Beloved comedian Jessica Holmes has been a perennial favourite on Royal Canadian Air Farce for 15 years, and has brought the house down opening for giants such as Ellen DeGeneres, Russell Peters, Jerry Seinfeld, and Oprah Winfrey. Her hilarious take on life's challenges as well as her unique knack for skewering celebrities (including Nikki Minaj and Celine Dion) have audiences in stitches. Her customized emcee and entertainment presentations — which include motivation and wellness — are always a hit.
Behind the laughter though, Jessica — like millions of Canadians — has struggled both with post-partum depression and, as she puts it, "regular, run-of-the-mill, garden-variety depression". Hoping to help end the stigma around mental health issues, she openly shares her personal stories with the humor she's known for, bringing light — and laugh-out-loud laughter — to what can often be a dark topic. Jessica's funny and inspiring new book, Depression The Comedy: A Tale of Perseverance was published in May, and takes readers deeper into her mental health journey with validation and warmth.
As a performer, Jessica's productions have garnered her a "Platinum Award" at The Worldfest International Film Festival, and nominations for Gemini Awards and the prestigious Tim Sims Scholarship. She stars in her own program, The Holmes Show, and has also starred in the films Welcome to Mooseport, Citizen Duane, and Moonpoint. She recently appeared in the pilot for The Communist's Daughter, which won the JFL ComedyPro competition this summer, and continues to perform comedy across the country.
Register for this FREE event: https://us06web.zoom.us/webinar/register/WN_CI03Pit8QA-4VnhzUuxzCg
---
Kyle Moore
May 4, 2021, 7:30 p.m.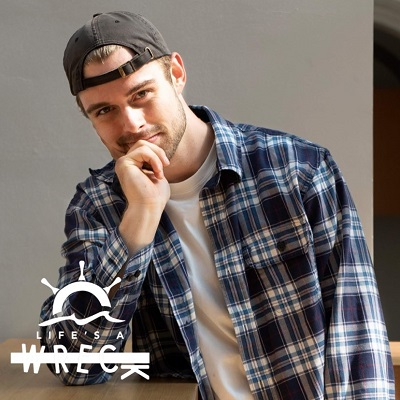 Mental Health Advocate | Podcaster
Kyle Moore is a mental health advocate and podcaster who recently graduated from Ryerson University with his degree in Sport Media. It was during the summer of 2019 when Kyle's podcast "Life's a Wreck" was launched. Now, over a year later, the podcast has evolved into an overarching mental health podcast that showcases both Kyle's personal journey as well as the mental health journeys of special guests which have ranged from professional athletes and social media stars with millions of followers, to former gang members and even Kyle's own family. The podcast has been downloaded nearly 10000 times and has allowed Kyle the opportunity to talk with people from around the world about the importance of mental health.
Register for this FREE event:
https://us06web.zoom.us/webinar/register/WN_spTUGYtrTdKRukK9yCPREQ
---
Terri-Ann Richards
May 5, 2021, 7:30 p.m.
Mindset & Business Coach
With over 16+ years in the entrepreneurial realm, Terri-Ann Richards has earned her stripes as a solid leader in business. Having started, bought, sold and partnered in over 8 companies, including top names as PropertyGuys.com and Marlin Travel Atlantic, she understands the sheer will required to both grow a company and lead a team to success.
Terri-Ann is an advocate for teaching female leaders and entrepreneurs to learn to put the mask on themselves first, after experiencing first hand what a lack of self-care can do to your life. Someone who's seen the dark side of physical and mental burnout, she understands that it's not IF you fall from lack of self-care, it's when and how bad the effects are that matter.
As a Facilitator & Leadership Development Coach with LMI Slight Edge Group in Moncton she takes overwhelmed, impact-driven entrepreneurs on a journey to create and grow a their leadership capacity, all without sacrificing the life they love. Terri-Ann is a Best Selling Author. Founder of BE-the balance retreat. Certified in Choice Theory and Reality Therapy ®, through the William Glasser Institute of Canada, Certified in Personality Dimensions, Certified in Mental Health First Aid via the Health Commission of Canada, and a trained Emotional Intelligence Facilitator.
Register for this FREE event:
https://us06web.zoom.us/webinar/register/WN_NC6VjddkReiTVnuf6rtaKw
---
Mark Henick
May 6, 2021, 7:30 p.m.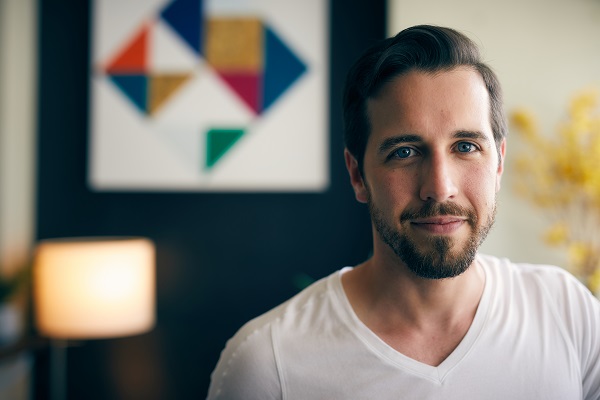 Mental Health Advocate & Strategist | Top 50 TEDx Speaker
Mark Henick captured global attention when he shared his story of searching for "the man in the light brown jacket" who saved his life from a teenage suicide attempt. With over five million views, his TEDx talk, "Why We Choose Suicide," is among the most watched in the world. Having been a patient, a professional, a policy influencer, and a public figure in the mental health system, Mark has dedicated his life from an early age to opening minds and creating change. The memoir of his experiences, So-Called Normal, was released in January 2021.He is currently the Principal and CEO of a boutique consulting firm that helps individuals, companies, and governments to take action in improving mental health and wellness, and previously served as the National Director of Strategic Initiatives for the Canadian Mental Health Association.
Register for this FREE event: https://us06web.zoom.us/…/reg…/WN_U7-1x8SoTTe4dfbUJlCq5w
---
Fred McCausland
May 7, 2021, 7:30 p.m.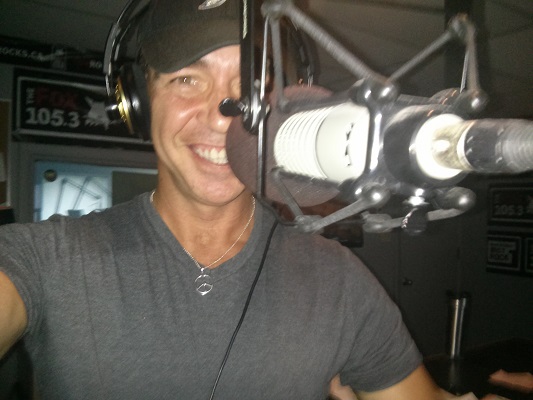 Mental Health Advocate & Radio Host
Fred McCausland is "Freddy Mac" to his listeners weekday mornings on the Fox in Fredericton.
Quitting drinking 21 years ago was just the start. The beginning of a what he calls a "magical" mental health journey that continues to this day.
During this time, Fred has done a short series of mental health blogs for the NB Dept Of Wellness, along with occasional public talks to various groups from teens to education professionals. All the while, focusing on the "magic" that has worked for him while coping with addiction and sobriety.
Register for this FREE event:
https://us06web.zoom.us/webinar/register/WN_d91FFhSvStqxFbYo2m2HSA
---
Nathan Dimitroff
May 8, 2021, 7:30 p.m.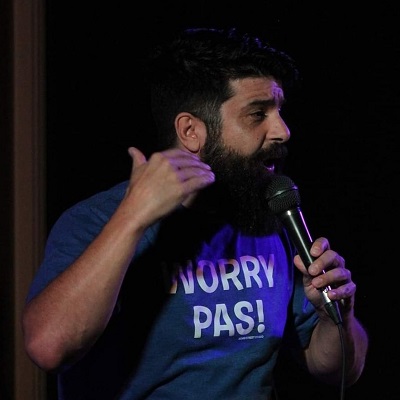 Nathan Dimitroff est le seul humoriste bulgaro-acadien du MONDE. He is cleverly silly … or silly clever (the choice is yours) and will cause you to have waves of thoughtful laughter.
The infectious energy and particularly effective sense of timing of this singular bearded man nicely captivate the audience.
Ce conteur humoriste vous invite à le rejoindre dans le récit de ses nombreuses aventures, dont il le JURE, ne sont pas exagérées…
Son parcours scolaire, sa vie familiale, ses expériences vécues, la santé mentale, rien n'est caché (à part son menton sous sa barbe). He hides nothing, other than maybe his double chin with his beard.
Register for this FREE event:
https://us06web.zoom.us/webinar/register/WN__2wICuKMQc-k5FrD1nkVeQ